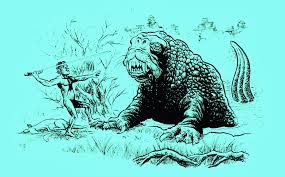 Mamba Mutu is a merbeing, reported from Lake Tanganyika and Lukuga River, Democratic Republic of the Congo. Half human, half fish. Sucks human blood and eats brains.
Possible explanations
Edit
Isolated population of the West African manatee (Trichechus senegalensis), though these animals are herbivorous.
An unknown species of giant otter with a flat skull, suggested by zoologist Carlos Bonet.
Community content is available under
CC-BY-SA
unless otherwise noted.