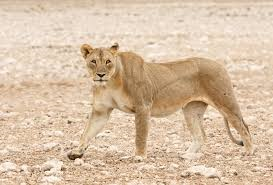 Nellie the Lion is an Eastern puma reported from Illinois (Area around Decatur). Large cat. Tawny or yellowish. Attacks humans and cars. Can leap 20 feet. Cat-like tracks, 5 inches long and 4 inches wide. Some show claw marks.
Significant sightings
Edit
On July 13, 1917, a large cat attacked butler Thomas Gullett while he was picking flowers on the Robert Allerton estate southwest of Monticello, Illinois. The incident sparked a lion hunt that lasted through the end of the month.
On the night of July 29, 1917, the cat leaped at and struck a car occupied by Earl Hill, Chester Osborn, and their wives on the Springfield Road. It was stunned but left when Hill returned with the police.
Community content is available under
CC-BY-SA
unless otherwise noted.